Elif Cinbaş Illustrator
Freelance Illustrator
Graphic Designer, Illustrator
Midsummer's Dream
Pattern designs for Walkiddy Spring & Summer 21 Season. These are two pattern of other 12 patterns.While preparing illustrations in this collection, I wanted to reflect the magical emotions and colors of summer days and nights on the clothes. Now, these are most popular of this season.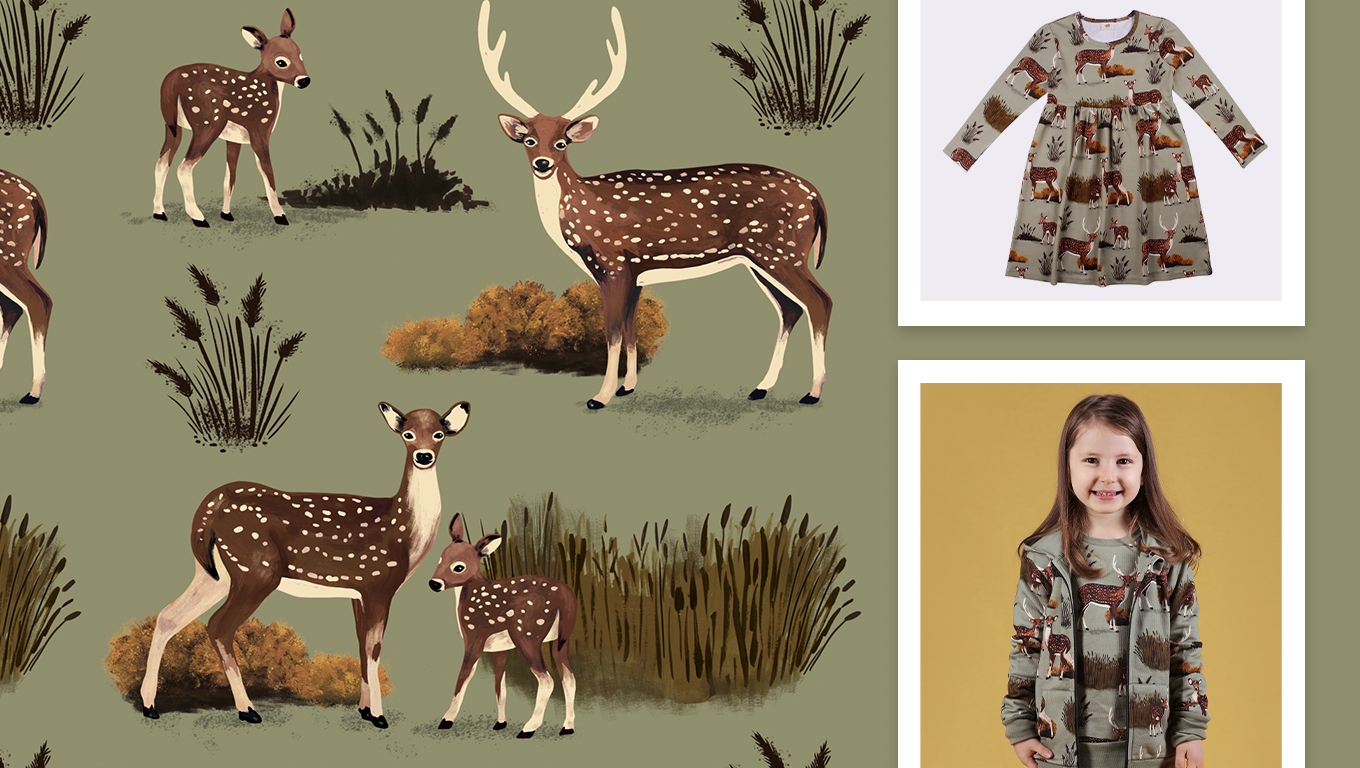 Deer Family
A pattern design for Walkiddy Autumn & Winter 20-21 Season. I used natural and soil colors, cause I wanted to reflect colors and feelings of Autumn. This pattern most popular of Walkiddy AW21 Collections.
Arctic Game
A pattern design for Igi Natur. All of Igi products were sustainable, so I thought using some effected themes about Earth. For this pattern, I tried to reflect the threat at polar life. The polar animals are playing snow balls. At first, it seems like a good story, but maybe people could think why.